I went to the aquarium with the girl today and we had a lot of fun. It is a lot of fun going to the aquarium after so many years. They have added a few things and improved the building. I am genuinely quite pleased and happy going to the aquarium with someone that I have enjoyed meeting and spending time with.
I definitely feel more positive in addition to the things that have been happening. Things are stepping forward and I'm hoping I can pull through for my school work. I am overall happy! :). It is good to have this feeling especially after the previous years of hectic chaos.
I enjoyed spending the afternoon with her at the aquarium and its always great being able to play paintball with her! I am hoping for the best and want to see things go well for us.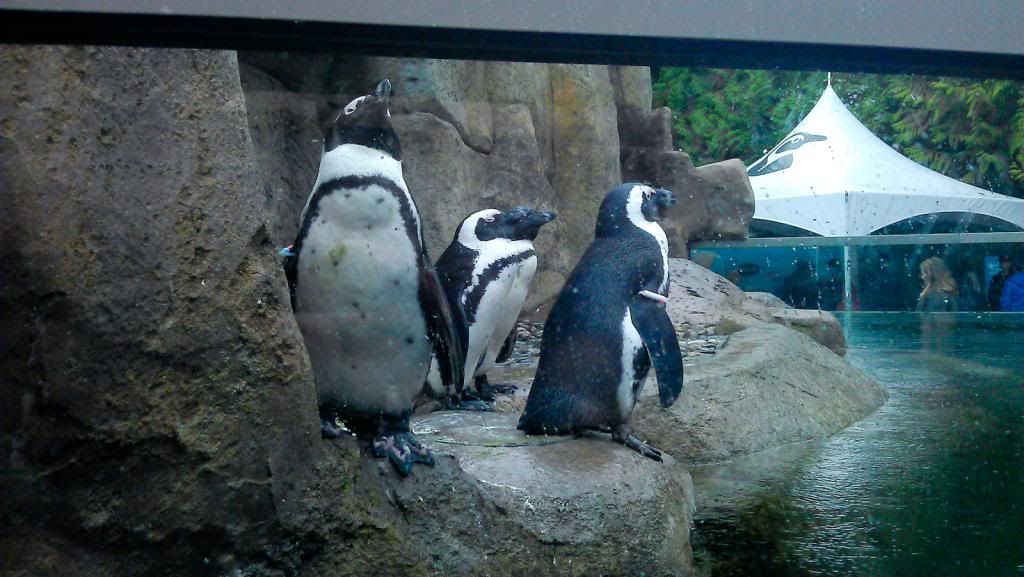 African Penguins at the Vancouver Aquarium.